Nick Garrett Margate & London Traditional Signwriting & Glass Gilding
Numerals and door insignia are an incredibly important statement for any home or business… the very first message that we have arrived.  So they have to be made just right.. and doing that is a particular art.
They are not simply numbers but beautifully important objects.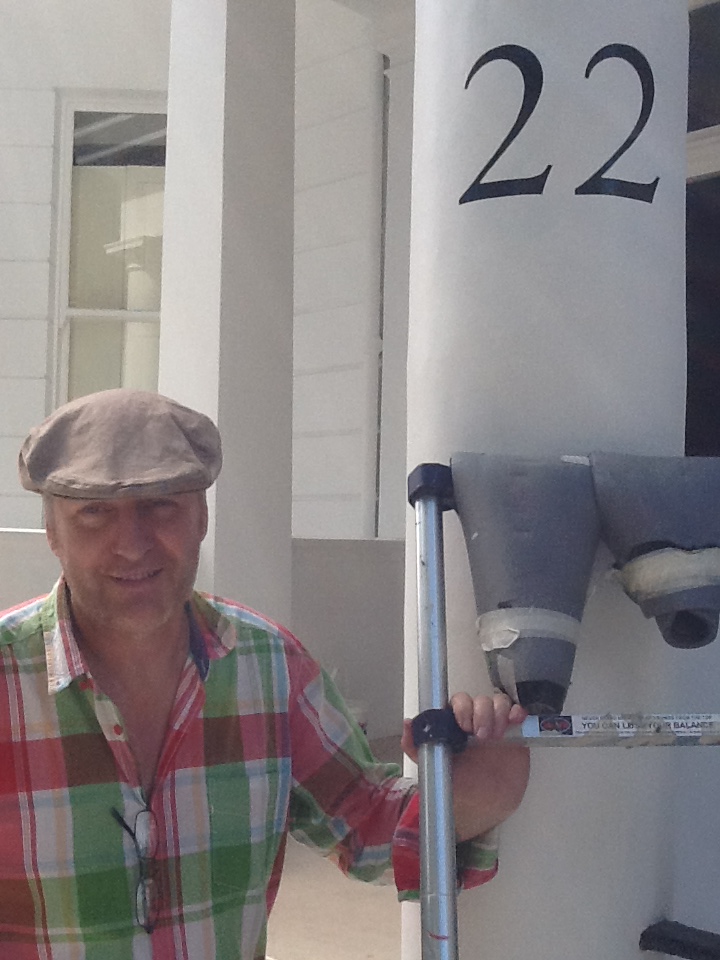 Writing numerals needs a fair bit of consideration – it's a tight mix of typeface design, craft and architectural art.  
For this set above, which adorn a 9 million pound hotel, my brush and little pot of black paint had to reflect that value.
I first needed to establish the perfect match in sizing and position and immediately set off down Cranley Gdns with tape in hand.  Fairly straight forward I hear you say… nah… every number and every height setting was different.
Measuring the heights, from deck of immediate neighbours nos 2o and 26 I found whopping 20mm difference in height positioning…
View original post 246 more words